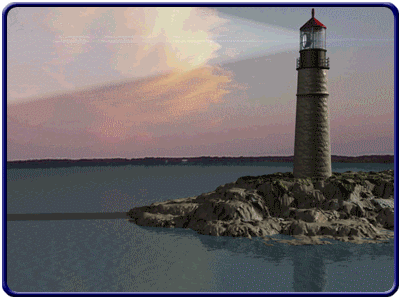 Welcome to Lighthouse Baptist Ministries
Dear LBC Family,
Today is December the 4th and with the events of the last two weeks or so, I thought it would be a good time to give a covid update for our church family. For over eight months (from March through much of November), our church did not have one person who was attending here who had contracted covid. While some were concerned that we were being too cautious, and others were concerned that we were not doing enough, God allowed our church family many months without any cases, and we are all very grateful. On Friday a couple of weeks ago, we got our first call that someone in our church had tested positive for covid (it really should not surprise any of us considering the surge in our community and state at this time), but upon receiving this news we acted very swiftly and on Sunday, TWO DAYS LATER, we paused the vast majority of everything here to give people time to deal with this reality and changes that come with it. Over the next week or so a number of people in our church have tested positive and have taken appropriate measures for themselves and their families. This is definitely a "game changer" in our ministry. We will never again be able to go back to a "no-one has covid" position. It is not possible.
Having stated the above and understanding the serious realities involved, we have initially paused much of what we are doing here for twenty-one days. The covid protocols, call for a 10-14 day quarantine based upon individual symptoms, but we certainly want to err on the side of caution and give people time to both process and heal if they have become sick. Also, we do not wish our church to become a "spreader" of covid. To this point, those that we can track down, seem to have come from outside our church, but we must be ever diligent about this matter. We are monitoring and staying in contact with those who have tested positive, those who are being cautious (because others have tested positive), and those with family members who have tested positive. We are doing so first of all, because we are concerned about those who are sick in our church family, and secondly, we are doing so to keep the rest of our church family safe. We have a chart in our office and are using it to keep track of those sick as well as those who have cleared the covid protocols and who then could be allowed to return – until cleared, no one on the chart is allowed to return!
Please pray for our church family, and specifically those who are sick at this time. Also, please pray for wisdom for decisions as we move forward, and that our spiritual enemy would not use this to harm our church family. Lastly, (and I am sure that I do not say this enough), THANK YOU, THANK YOU, THANK YOU, for the prayers, calls of encouragement, kind words, helpful suggestions, and more, they mean more than I can express. You are an amazing group of special people. Be careful, be wise, and may we represent our God well in these days.
Pastor John Jones & the Lighthouse Baptist Church Staff
Here is a link to our LIVE BROADCAST so those who are unable to attend the services can watch online.
Lighthouse Baptist Church 2929 Carpenter Rd., Ashtabula, Ohio 44004
We are honored that you are visiting our site today and hope you will find it both helpful and enjoyable! Below are four doors. Each doorway will lead you to a distinct area of our ministry. The first is our main church website with all of the pertinent church information...(staff, beliefs, service times, upcoming events, bookstore, etc....) The second is the doorway into the legal ministry; our church has been helping other pastors and churches with legal issues since 1995. The third door will lead you to our social network "1crowsnest.org". It is a secure network for Independent Baptist people without all of the inherent dangers of "open" networks. The fourth is a doorway that will explain what the bible has to say about heaven and the plan of salvation. The "Most Important" decision you can make is about eternity!
We invite you to explore and stay as long as you wish! May the Lord richly bless you today - Pastor John Jones
Choose a Doorway To Enter
| | | | |
| --- | --- | --- | --- |
| Lighthouse Baptist Church | Lighthouse Legal Ministry | 1crowsnest.org | Doorway to Heaven |